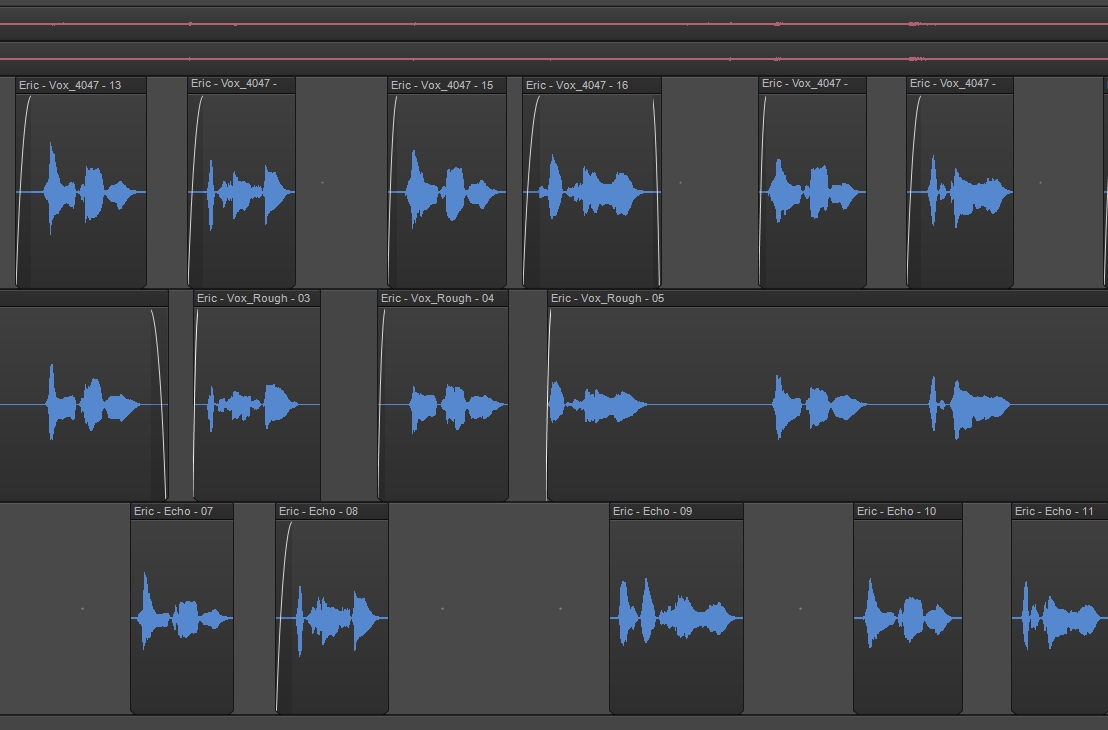 Once the recording is completed, each track needs to be "cleaned" and prepared for mix-down.
Things like headphone bleed, vocalists' lip smacks, unwanted breaths or other extraneous
noises all need to be removed to help the mix sound clean and professional.
If you find this process too time consuming, we can help!
Please CONTACT US for details and our secure upload link.